Lockyer's Achieves Rights Respecting Gold Award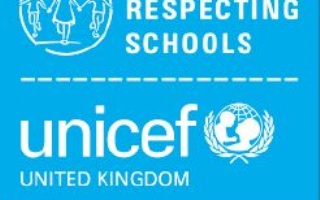 Pupils attending Lockyer's Middle School can be sure they are treated fairly.
The Corfe Mullen-based school has retained its Rights Respecting Gold award from Unicef UK.
Only 20 such awards have been granted in the whole of the South West, with five in Dorset and only two in Hampshire.
It is given to schools that have fully embedded children's rights throughout their environments in policies, practices and ethos.
Schools are assessed by professional advisers who look at an applicant's rights respecting work and the impact that has been made through embedding children's rights into school life.
Lockyer's under headteacher Mark Legge embarked on the Unicef scheme in 2010 and achieved the bronze award.
In 2018 it achieved the gold standard which has to be applied for every three years, which this time coincided with the pandemic, making it more difficult.
But Emily McEnnerney and Louise Evans, heads of Year 5 and the Rights Respecting Schools leads, drove the process which resulted in the school retaining its level.
Mark said: "It is a lot of hard work to gain gold; we had to go through a full assessment and prove to the Unicef assessors that we have met the required standard and how it contributes to improving school life for our pupils.
"Usually there is a day visit from Unicef but this time it was held over Zoom because of the pandemic.
"The award is something that we use to underpin our whole school ethos and the values that define our school.
"All of the children and staff are on board and it really is part of the whole culture at Lockyer's which benefits everyone here."
Lockyer's is part of Wimborne Academy Trust (WAT) whose CEO Liz West said: "To achieve gold is not easy as is demonstrated by the fact that so few schools have earned it."